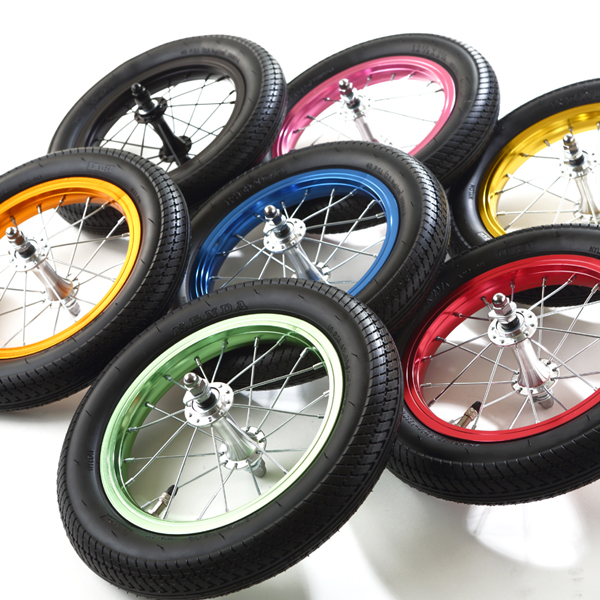 Available in 8 colors. (Purple is limited to only Murasaki Sports)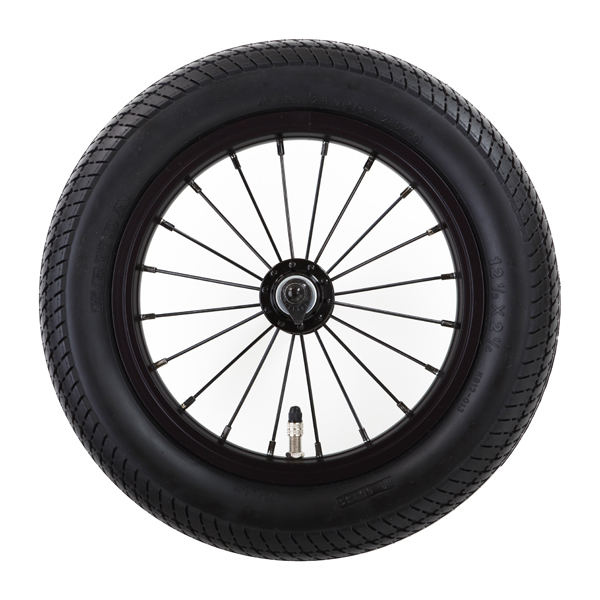 Black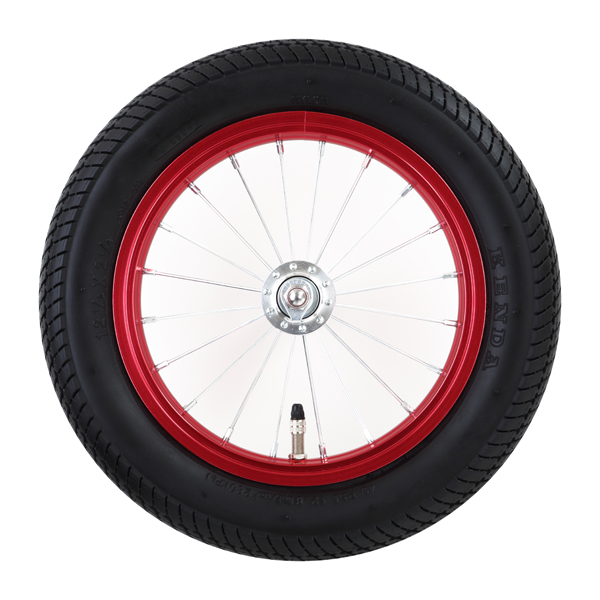 Red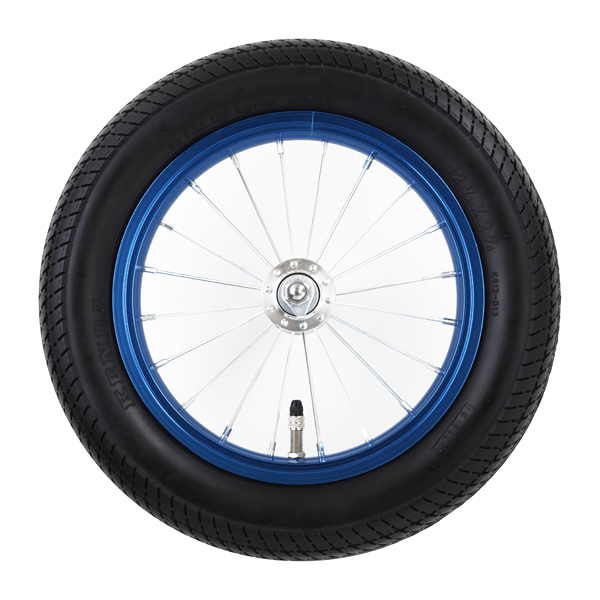 Blue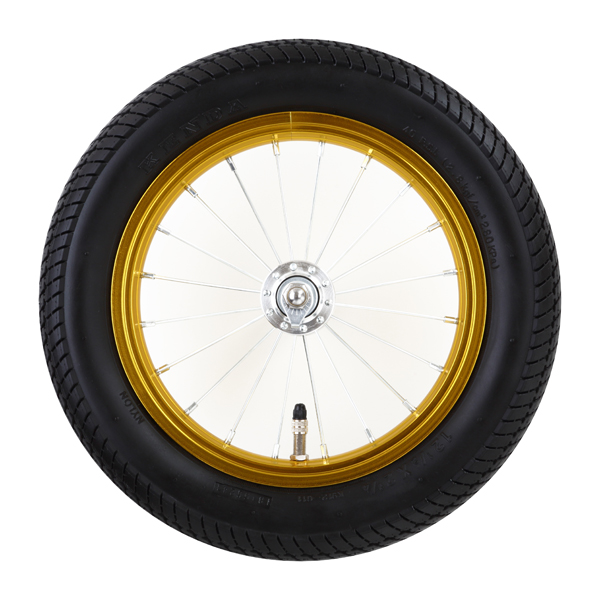 Yellow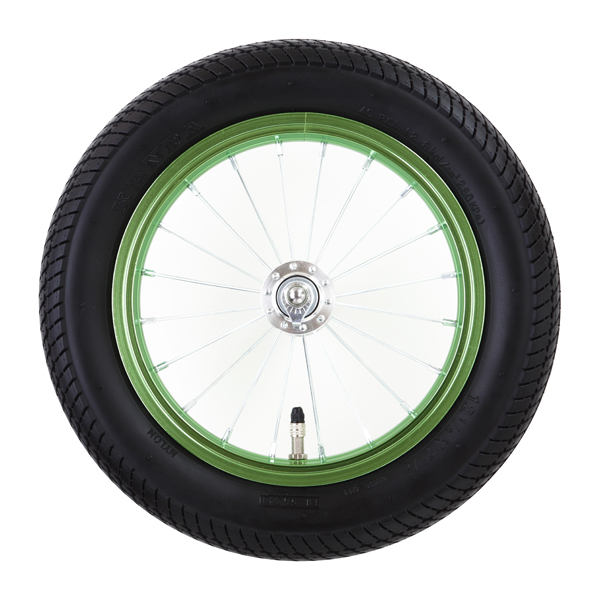 Green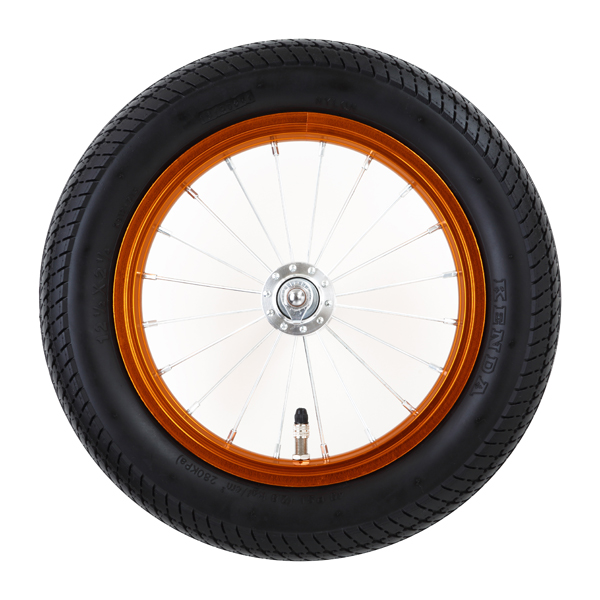 Orange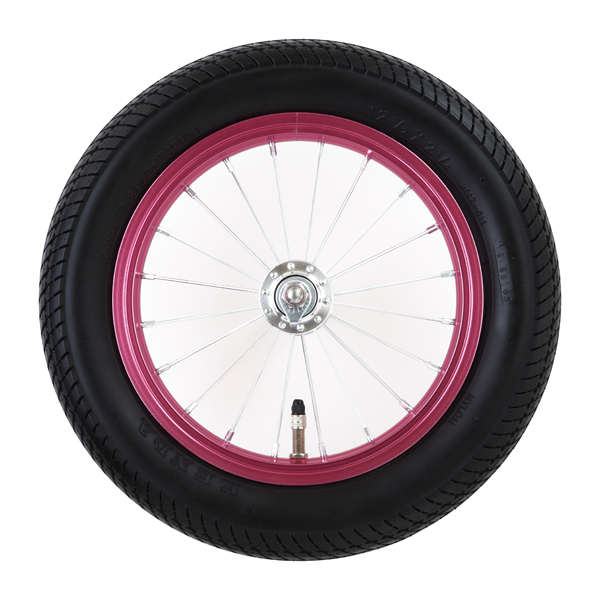 Pink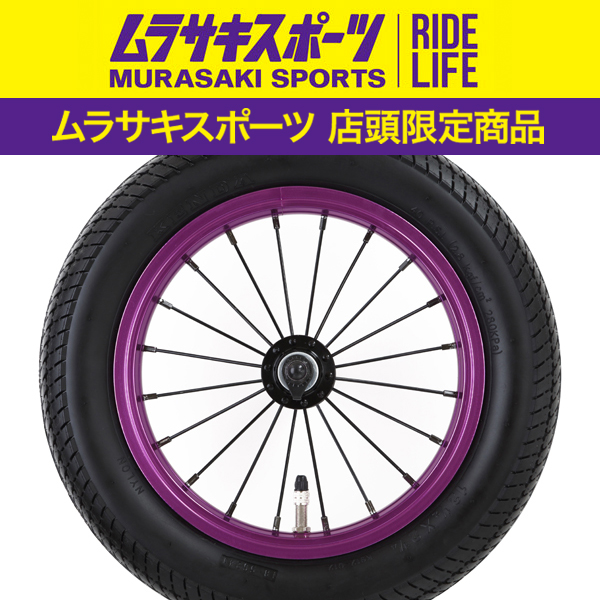 Purple. This color is limited to only Murasaki Sports.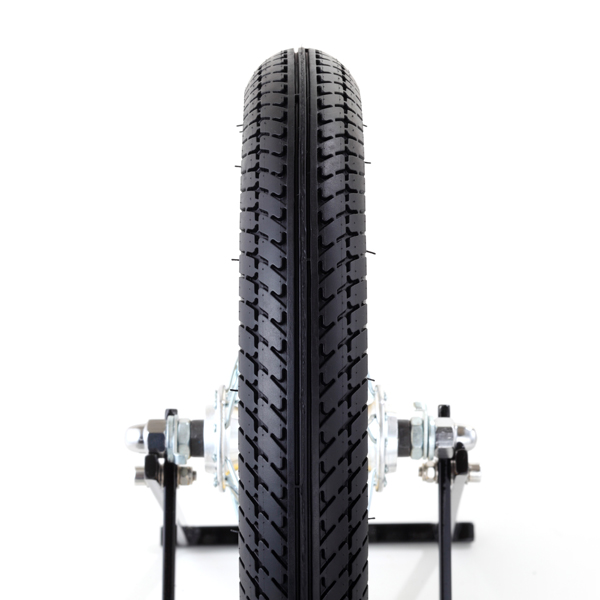 On-road tire by KENDA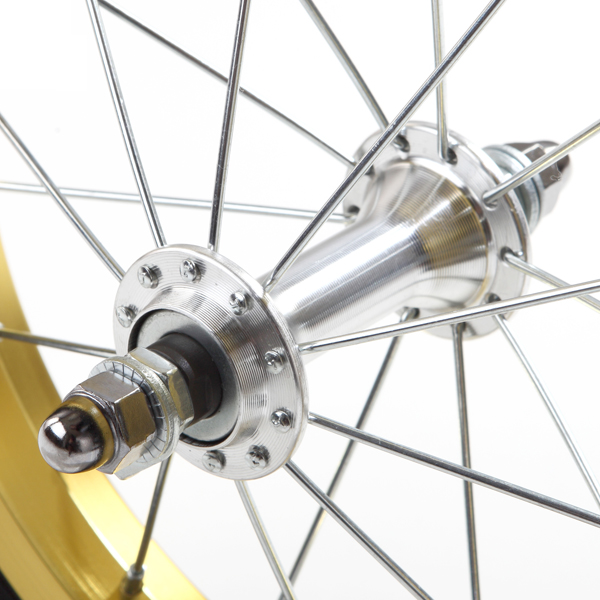 Made by JOYTECH (NOVATEC): 20H aluminum hub. Bearing: Cup and cone (ball bearing)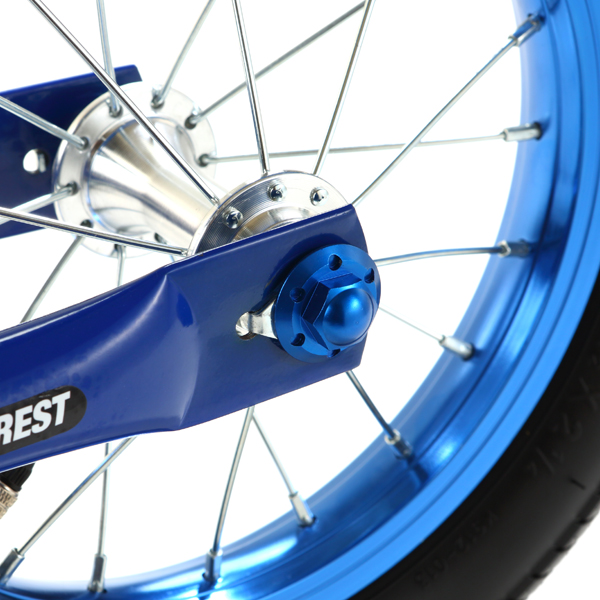 Compatible with Slim Nut by DADDYLAB (Optional)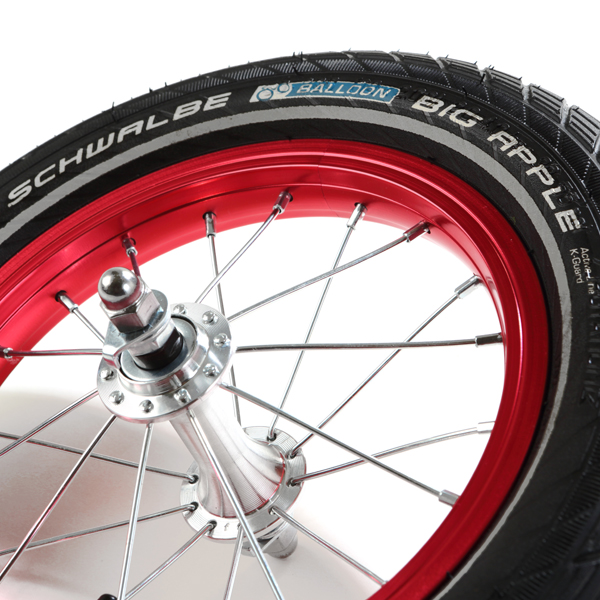 Compatible with Schwalbe 203 tire (Big Apple, HS140)
Spoke Wheel V2 and Tire
〈SDL-B-WT-V2〉
This item is no longer available.
Product Explanation
リムにアルマイトカラーを施した12インチスポークホイール。表面切削加工を施したアルミニウム製の高精度軽量ハブを採用。シャフトは5/16inでストライダーに加工無しで装着可能です。プロライダーからの信頼も厚いタイヤメーカーの老舗、KENDA製オンロードタイヤとチューブ(英式)がセットとなります。
Spec
| | |
| --- | --- |
| サイズ | 12インチ相当 |
| 適合タイヤサイズ | 203系/12-1/2×2-1/4 |
| ベアリング | カップ&コーン(ボールベアリング) |
| 主材料 | リム・ハブ:アルミニウム合金 |
| 重量 | 約425g(タイヤ、チューブ別) |
| タイヤ | KENDA製 オンロードタイヤ |
| チューブ | 英式バルブ |
Color Variation
Color:Black
Product Code:SDL-B-WT-V2_(MBK)
Jan Code:4571492011691


Color:Red
Product Code:SDL-B-WT-V2_(LR)
Jan Code:4571492011707


Color:Blue
Product Code:SDL-B-WT-V2_(CB)
Jan Code:4571492011714


Color:Yellow
Product Code:SDL-B-WT-V2_(CY)
Jan Code:4571492011721


Color:Green
Product Code:SDL-B-WT-V2_(FG)
Jan Code:4571492011738


Color:Orange
Product Code:SDL-B-WT-V2_(MO)
Jan Code:4571492011745


Color:Pink
Product Code:SDL-B-WT-V2_(LP)
Jan Code:4571492011752


Color:Purple
Product Code:SDL-B-WT-V2_(MPP)
Jan Code:4571492011769